Are you interested in nursing?
Start with CERTIFIED NURSE ASSISTANT, your first step towards a nursing degree. 
What is it?
If you've ever been in a hospital, or visited a loved one in a hospital or nursing home, chances are you have had interaction with a Certified Nurse Assistant (CNA).  The CNA is on the front-line of patient care, interacting with patients most frequently, and helping them with their day-to-day care.  Becoming a CNA will give you the foundation to become a Licensed Practical Nurse or Registered Nurse, or let you explore various healthcare career pathways to one day become a radiologist, doctor, or surgeon.
What will I do?
Focuses on patient care, making sure that patients are comfortable and their needs are met

Monitors the vital signs of a patient, such as temperature, blood pressure, check medicine levels

Makes sure patients are well fed and hydrated

Bath, groom, clean, and feed patients if necessary

Makes sure the hospital room or home is clean and tidy, keeping all supplies fully stocked
Leads to these jobs:
Certified Nurse Assisting

Dietician

Health Information Technician

Home Health Aide

Licensed Practical Nurse

Medical Technologist

Nursing Aide

Pharmacy Technician

Registered Nurse

Rehabilitation Aide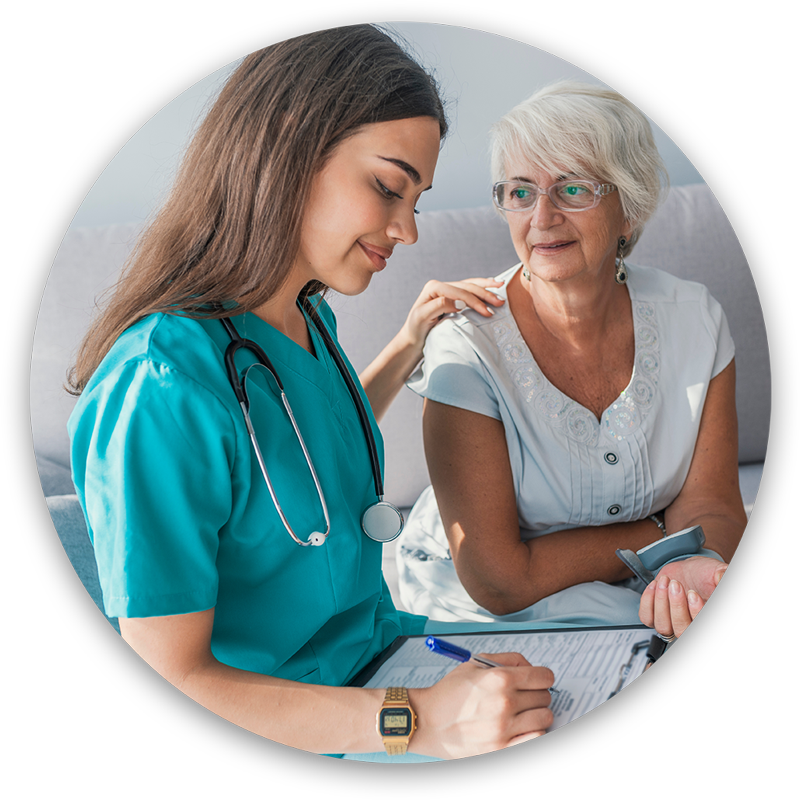 Is this for me?
A CNA loves to help people, and finds joy in making sure people feel comfortable and secure.  Other qualities include:
Empathy

Communication

Reliability

Flexible

Compassion

Physical strength
Certified Nursing Assistant
Employment Stats in Lake County
NEW JOB OPENINGS
OVER NEXT 10 YEARS
NEW JOB OPENINGS
OVER NEXT 10 YEARS
JOB GROWTH
OVER NEXT 10 YEARS
Entry Level – $10.01

Average – $13.21

Experienced – $17.50
Interested in pursuing a career as a Nurse Assistant?
IF YOU ARE IN HIGH SCHOOL:
Check first with your local high school to see if they offer a Nurse Assistant program. You can also register for the Nurse Assistant programs offered by the Tech Campus.
Learn more at: www.techcampus.org/cna
IF YOU NEED TUITION
OR FINANCIAL ASSISTANCE:
Lake County Workforce Development has programs that may assist you with tuition or financial assistance.
Or visit the
Job Center of Lake County's website.
IF YOU HAVE
GRADUATED HIGH SCHOOL:
Check out available Nurse Assistant and other healthcare programs offered by the College of Lake County.
Learn more at: www.clcillinois.edu