Computer Networking
Information Technology
Do you "get" computers?
Check out a career in COMPUTER NETWORKING.
What is it?
Do you find yourself always helping your friends, parents or grandparents with their computers or phones?  Then why not get paid for all your efforts and become a computer support specialist or technician?  Computer support involves trouble-shooting, fixing, and repairing computers or similar devices so that they run smoothly again for the user.
What will I do?
Computer support includes helping people access their networks, download or fix software on their computers, help with computer settings, or diagnosing hardware problems

Computer support specialists work on-site inside a business or other organization, fixing computer problems

Sometimes you can work remotely from your home, helping people with their computer issues over the phone or internet
Leads to these jobs:
Computer support specialist
Computer technician

Database Administrator

Information specialist
Network support specialist
Software specialist
Systems administrator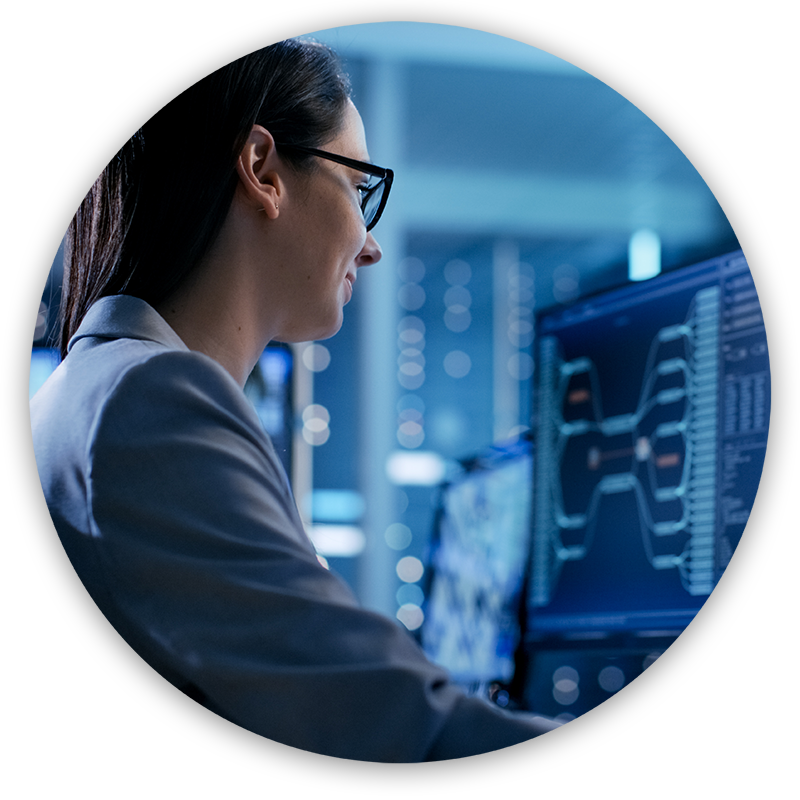 Is this for me?
You will need to have excellent computer skills, understanding and solving the problems that occur
Strong communication and customer service skills are important, since you will need to listen to the user's issues
and explain how to fix the problem
Ideally you will be well-versed on both the PC and Mac, desktops, laptops, and mobile devices, as well as different operating systems and commonly-used software
Employment Stats in Lake County
NEW JOB OPENINGS
OVER NEXT 10 YEARS
NEW JOB OPENINGS
OVER NEXT 10 YEARS
JOB GROWTH
OVER NEXT 10 YEARS
Entry Level – $14.85

Average – $25.57

Experienced – $38.10
Interested in pursuing a career in Computer Support?
IF YOU ARE IN HIGH SCHOOL:
Check first with your local high school to see if they offer a Computer Support program. You can also register for the Computer Support programs offered by the Tech Campus.
Learn more at: www.techcampus.org/css
IF YOU NEED TUITION
OR FINANCIAL ASSISTANCE:
Lake County Workforce Development has programs that may assist you with tuition or financial assistance.
IF YOU HAVE
GRADUATED HIGH SCHOOL:
Check out available Computer Support and other information technology programs offered by the College of Lake County.
Learn more at: www.clcillinois.edu