Welding & Fabrication
Manufacturing & Trades
Do you love to build things with your hands?
Look at WELDING AND FABRICATION.
What is it?
Welding is the process of joining or melting two or more pieces of metal, plastic, or glass together as part of the manufacturing process of building a larger structure, product, or machine. There are many different methods to welding, from using heat, to gas, to pressure, and can take place indoors in a manufacturing environment, or outdoors at a job site on land, sea, or even space.
Fabrication is the process of creating an entire product made out of metal, plastic, or glass, from the design, to layout, to the finished product.

What will I do?
Welders use various tools and machines to join materials together, like a blow-torch

Operate machinery that automates the welding process

Study and execute designs and blue-prints, calculating the exact specifications and dimensions of what and how materials need to be welded together

Inspecting projects to make sure they are following exact instructions

Clean and smooth out newly joined pieces

Monitor and maintain equipment to prevent overheating or malfunction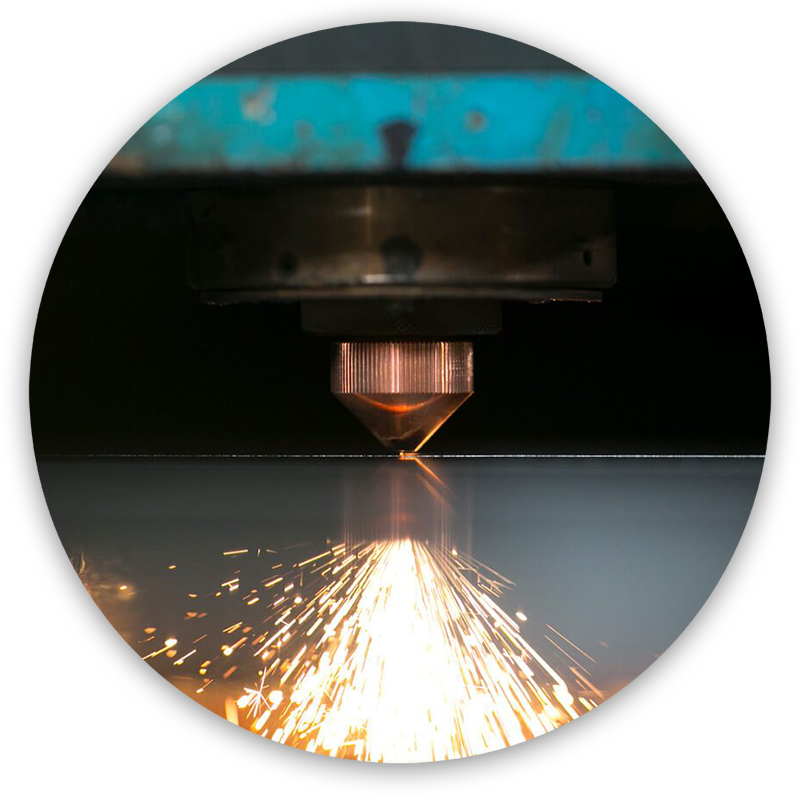 Leads to these jobs:
Code pipe, plate, or structural welder
Construction or maintenance welder
Mass production welder tacker
Robot welder technician
Welder inspector/tester
Welder assembler
Welder assistant or apprentice
Welding engineer
Welding production manager
Is this for me?
Are you tough enough? Welding is challenging work, involving operation of heavy machinery and tools.
Long days, typically 8-10 hours

Excel in math and science

Appreciate attention to detail and value perfection
Employment Stats in Lake County
NEW JOB OPENINGS
OVER NEXT 10 YEARS
NEW JOB OPENINGS
OVER NEXT 10 YEARS
JOB GROWTH
OVER NEXT 10 YEARS
Entry Level – $12.09

Average – $18.49

Experienced – $26.85
Interested in pursuing a career in Welding & Fabrication?
IF YOU ARE IN HIGH SCHOOL:
Check first with your local high school to see if they offer a Welding & Fabrication program. You can also register for the Welding & Fabrication programs offered by the Tech Campus.
Learn more at: www.techcampus.org/welding
IF YOU NEED TUITION
OR FINANCIAL ASSISTANCE:
Lake County Workforce Development has programs that may assist you with tuition or financial assistance.
Or visit the
Job Center of Lake County's website.
IF YOU HAVE
GRADUATED HIGH SCHOOL:
Check out available Welding & Fabrication and other information technology programs offered by the College of Lake County.
Learn more at: www.clcillinois.edu