Registered Nurse
Health Sciences
Do you like helping people stay healthy?
Interested in medicine?
Become a REGISTERED NURSE.
What is it?
A Registered Nurse (RN) works side-by-side doctors, physicians and health professionals, administering health care to patients in hospitals, out-patient clinics, nursing homes or physicians' offices. RNs often oversee CNA's, licensed practical nurses, or other less experienced RN's. Registered nurses are in high demand and earn higher wages due to their experience and bachelor's degree.
What will I do?
RNs perform similar administrative tasks as doctors or physicians like collecting health data, reviewing medication instructions, or checking-out of a hospital. RN's might also assist surgeons during operations or hospital procedures.
Can lead you to these jobs:
Medical Technologist
Nurse Anesthetists
Nurse Practitioner
Occupational Therapists
Physical Therapist
Physician
Registered Nurse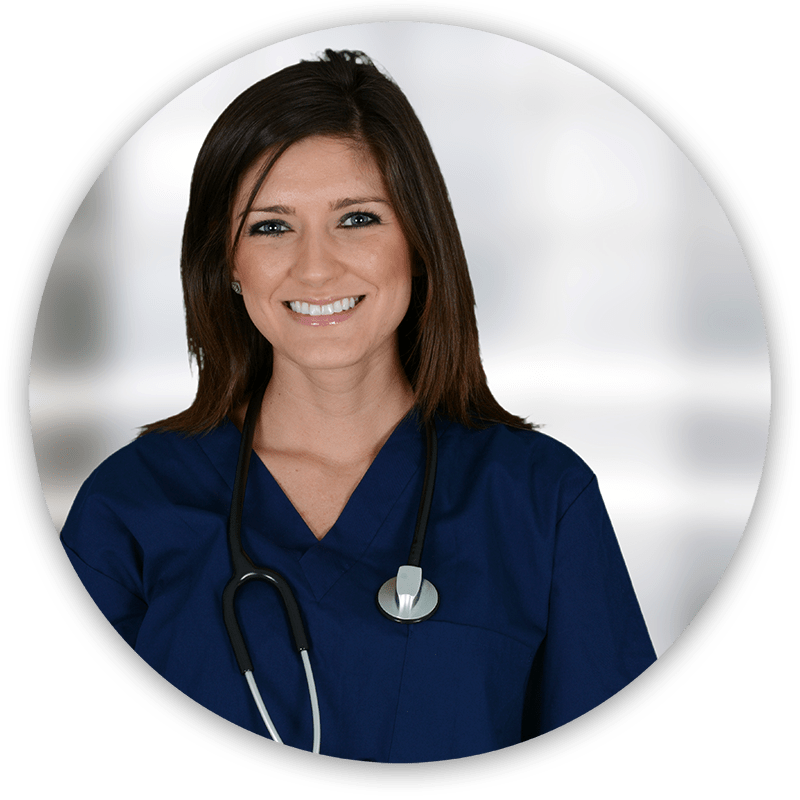 Important characteristics for this job include:
Empathy
Communication
Reliability
Flexible
Compassion
Good at math and science
Employment Stats in Lake County
JOB GROWTH
OVER NEXT 10 YEARS
JOB OPENINGS
OVER NEXT 10 YEARS
Interested in pursuing a career as a Registered Nurse?
IF YOU ARE IN HIGH SCHOOL:
Check with your local high school to see if they offer a Registered Nurse program. You can also register for the Nurse Assistant programs offered by the Tech Campus.
IF YOU NEED TUITION
OR FINANCIAL ASSISTANCE:
Training grants are available to assist you with tuition or financial assistance through the Workforce Innovation & Opportunity Act (WIOA).
IF YOU HAVE
GRADUATED HIGH SCHOOL:
Check out available Nursing programs offered by the College of Lake County.