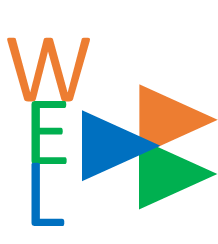 Work, Earn & Learn
Career Resources
An opportunity to WORK, EARN and LEARN
while finding a career that's right for you.
WORK
A full-time 6-month paid internship.
EARN
An opportunity to gain an industry-recognized credential.
LEARN
Training by industry professionals.
What is it?
The WEL program offers an opportunity to gain work experience within a variety career fields, learning new skills with different employers.
Key Benefits for Participants:
Develop technical skills needed on the job
Develop essential soft skills
Obtain industry-recognized credentials
Earn a livable wage
Key Benefits for Employers:
Improve your strategy for hiring a skilled workforce
Reduce your company's skills gap
Increase employee loyalty and reduce turnover
Diversify your workforce
CDL Driver
Flagger
Stock Clerk
Maintenance Technician
Wall Panel Installer
Diesel Technician Mechanic
Independent Living Counselor
Graphic Designer
How to Get Started
Attendance to a WEL program information session is required to be eligible for the program.  Check back with us frequently to see when our next WEL program opportunity is available.
The WEL program is offering an opportunity to gain work experience with the Lake County Treasurer's Office through a paid internship launching in Spring 2022.
Are you an employer interested in becoming a WEL Program site?
Contact:
Ashannti Ross
[email protected]
847-377-3438
To learn more about these and other in-demand occupations in Lake County visit our Career Paths page.